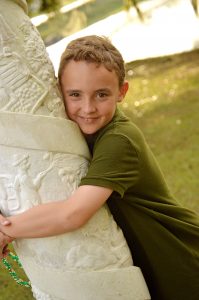 Adoption gives the gift of a forever family to a child who has suffered. Parents choose to adopt for many reasons, but most feel a sense of calling to give abused, abandoned, and neglected children the loving family they have never known. Whether young or older, of modest means or well-to-do, people of all backgrounds can answer the call to care and show a child or group of siblings the way home. And post-adoption services are available to assist you in your journey as a new adoptive parent.
Kids Central is responsible for finding homes for children available for adoption through the Florida foster care system.  For various reasons and through no fault of their own, the children seeking homes were removed from their caregivers and placed in Florida's foster care system.  The court terminated parental rights and now they are available for adoption.
There are over 100,000 children that are in the foster care system awaiting adoption in the United States, and while November is the one month nationally recognized each year to promote adoption, children become available for adoption every day throughout the year. In 2002 there were 523,616 children in foster care compared to 399,546 in 2012. While the majority of states showed a level of decline in the size of their foster care population, there were ten states that accounted for over 90% of the total national decline and Florida was one of three states (including California & New York) that accounted for over 50% of the national decline.
For mo

re information on children available for adoption, please visit AdoptionSpots. The Adoption Spots website showcases children currently in foster care that are available for adoption in Florida's Fifth Judicial Circuit (Citrus, Hernando, Lake, Marion and Sumter counties). Get to know a child today by viewing custom pages revealing information about the children, such as what makes them laugh, what they love to eat, their hopes, dreams and favorite things.