Pro Football Hall of Famer, Tony Dungy, and the Florida Department of Children
and Families (DCF) recognized six exceptional foster families in Florida by presenting them with their organizations' joint inaugural Hall of Fame Award on May 3 at a luncheon in Tampa.
"This is quite an honor for me to recognize these special families because I know the love and dedication it takes to adopt and foster children," said Tony Dungy. "I am so thankful that each of these families have responded to the calling to help children across the state of Florida find a loving and safe home."
The six families were chosen from outstanding nominees who each demonstrated that they provide a stable and supportive family environment which allows their children to grow and thrive.
Two of Kids Central's foster families were recognized, the Johnsons and the Campos-Pinto family.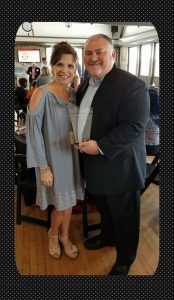 The Johnson family, a veteran foster/adoptive family licensed by Kids Central, was nominated for the Hall of Fame award for their outstanding ability to provide a stable and supportive environment. Not only does this family provide high quality, loving care to the children in their home, they also support other foster families and recruits new families where ever they go.
The Johnsons have fostered for over 10 years
and have cared for over 30 children during that time. Since fostering, the family has grown through adoption by seven children.
Mr. Campos and his wife, Ms. Pinto, are different because they care for newborn
babies and young siblings, and do not shy away from children needing special medial care. Additionally, this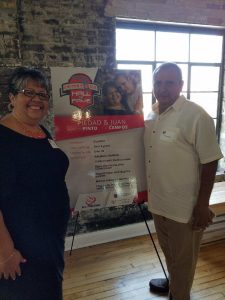 couple strives to connect with birth families mentoring them during and after reunification. They are a dedicated, loving family and Kids Central is proud to call them one of theirs.
"It is an honor for us to celebrate and recognize these extraordinary foster parents for the tremendous call they have answered to serve our community's most vulnerable children," Suncoast Regional Managing Director Lisa Mayrose said. "Their dedication and commitment to opening their homes and providing shelter, love and compassion to children in crisis has profoundly and positively impacted the lives of numerous children throughout our communities."
The statewide campaign to spread awareness about this partnership and its important initiatives includes TV and radio PSAs, outdoor advertising, digital advertising, op-ed content by Tony Dungy and Secretary Carroll, Father & Kids Experience events in four Florida cities, and All Pro Dad's Day chapters in schools across Florida.
In addition, All Pro Dad and the DCF are working closely with the Florida Coalition for Children (FCC) to coordinate efforts with 20 community-based care lead agencies across the state of Florida.
"Foster Parents are integral to our system of care. It is an honor to be able to acknowledge those who have opened their homes and their hearts to our most vulnerable children," said Florida Coalition for Children CEO Kurt Kelly. "The FCC is proud to partner with DCF and All Pro Dad in their efforts to encourage others to open their homes."