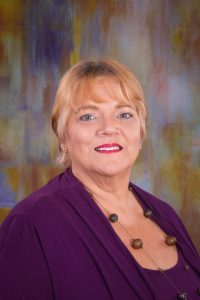 By Rosey Moreno-Jones
"The righteous man walks in his integrity. His children are blessed after him" –Proverbs 20:7
June is here…the official start of summer and the month that children across the nation wait for from January on! The end of school and the beginning of summer vacation – bike riding, swimming, the beach, summer camp, vacation bible school and popsicles at dusk. And there is also one more thing we celebrate in the heady month of June. We celebrate Fathers and all they mean to us. Because of course the third Sunday in June each year is Father's Day!
At Kids Central our foster families are our angels. They provide safety, comfort and love to the children who come into care during the most tumultuous of times. And while our foster Moms are priceless for their loving arms and motherly hugs we cannot forget the guiding force our foster Dads provide to these children who need them so badly.
So, this month we celebrate our foster Fathers for all they mean to us and the children and families we serve. Who better to raise up a child to be strong yet kind, stern yet loving and do it all without judgement – with just love at the root of all they do? Who better to mentor a biological family as they struggle to become better and stronger as parents? A Dad to be an example, to show that the path is not always easy but with confidence and faith it can be walked with strength and pride.
In Joshua 1:9 the Lord says to us "Have I not commanded you? Be strong and courageous. Do not be afraid. Do not be discouraged, for the Lord your God will be with you wherever you go." When I hear these words I think of the perseverance and faith needed by foster families all over the United States. And I am proud to be part of our Kids Central team that recruits, trains and licenses some of the best of these!
As a former foster and adoptive parent – it was my mantra for many years. I could not have walked the walk of a foster Mom had I not been able to walk it with faith and confidence in my Lord. I was a single Mom, not marrying my wonderful husband Bob until I was already a Grandmother! But I do see the difference his presence has made in all of our lives. Our children adore him and though he did not raise them, they do look upon him with love and respect. Our grandchildren are his biggest fans, for to them he has always been "Bobber" and he means love, and trips to "Home and Depot" and to get ice cream and the unconditional love he has always showered upon them. They are all growing up now…but Bobber still means the world to them.
When I look at our foster Fathers across Circuit 5 I see wonderful men whose eyes fill with tears at the traumas their "children" have faced. Who cradle small babies in their big, strong arms when they have a sleepless night. Who promise toddlers that no one will hurt them again. Who guide tweens and teens with the gentle love of a man who will always have their backs. And then I see the miracles that these Dads and their love and faith can begin to work with these children.
Families take on many different forms and perspectives these days. But we must always remember the importance the role of Father is to children. And because of this we honor all of our foster Dads this month. We thank them for their devotion to their families and to the children we place in their homes. And we ask them to remember that what they do today does not just affect these children today – they are building foundations that will carry these children for years and decades to come.
"The righteous man walks in his integrity. His children are blessed after him." Proverbs 20:7
Perhaps the thanks is not enough. But I suspect that our great foster families would do this even without the thanks – because perhaps, just perhaps…the love is enough.
Can you see your way to doing this? To loving and caring for someone else's child for a day, a year or a lifetime? We certainly could use your help! Contact me and let me show you the way!