John Aitken, Chief Financial Officer of Kids Central; Stephen Spivey, Kids Central Board of Directors Member and former Circuit Judge; and Senator Dennis Baxley were recognized by the Florida Coalition for Children (FCC) at its 2017 conference and awards ceremony in Boca, Florida. During the conference where over 500 child welfare professionals, providers, legislators and advocates gathered, Aitken was presented with the 2017 Jim Strayer Leadership Award, and in 2015, Kids Central CEO, John Cooper, also received the Jim Strayer Leadership Award. Spivey was named Board Member of the Year by the FCC, and Senator Dennis Baxley was recognized as the 2017 Legislator of the Year, in recognition of his service and dedication to the children of Florida.
"It is always a privilege to work with the Children's Coalition and the armies of compassion who prepare Florida's children for success," Senator Baxley shared.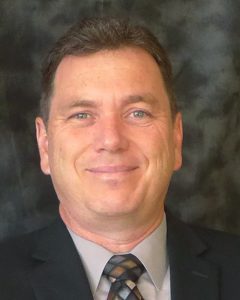 Every year the FCC honors an individual who exhibits the characteristics of Jim Strayer, an impassioned advocate for children throughout the state and acknowledged as the architect of programs and services provided by Florida Sheriff's Youth Ranches. Strayer proved very instrumental in developing and implementing the standards of care still in practice today. The Jim Stayer award is bestowed on an advocate who demonstrates the characteristics of Jim Strayer, specifically a commitment to his excellence, vision, gentle leadership style, and the love and compassion for troubled children and adults. Watch Aitken's Recognition Video
"I am humbled by this recognition. Every day I come to work knowing Kids Central makes a difference in the lives of thousands of children, and I do everything I can to ensure my direct staff, the organization and our partners provide the best care to the families we serve," said Aitken. "I'm blessed to lead a talented group of professionals!"
Aitken's involvement in child welfare began in 2005 when he joined Kids Central as the CFO. Upon his arrival, he led his new team over long hours to align the systems and processes in Accounting, Finance, and Contracts with his high standards. As a result, the Accounting Department received a Board of Directors Proclamation commending his effectiveness. Aitken will do anything to help Kids Central's clients and staff. For example, he established a Free Yard Sale for clients to attend and choose any donated items they needed. His dedication knows no boundaries.
Spivey, a graduate of Stetson University College of Law, served as a Dependency Judge in Marion County until he resigned in 2007. Spivey joined Kids Central's Board of Directors in February 2007. He is a passionate voice for the abused and neglected children and the Community Based Care agencies charged with caring for them. Spivey's voice has been heard locally and statewide. He has testified in front of the State Legislature, written letters to leaders, and participated in workgroups. Watch Spivey's Recognition Video
"Over the years, Stephen has educated his friends, community, and state about the crucial needs of the abused and neglect children and their families. He is a tireless advocate, and Kids Central is lucky to have him on our team," said John Cooper, CEO. "We have an incredible team, and I am proud to call these two men friends and colleagues."
Each year, the FCC seeks to recognize an outstanding volunteer board member within the child welfare system. Board members play an invaluable role leading, directing, and holding accountable nonprofit organizations. After privatization, Florida's child welfare system was contracted to local nonprofits.
"As a Judge, I recognized the significant challenges families face to attain reunification. It is incumbent on the CBCs to provide the resources and expertise to assist them in that effort" shared Spivey. "Kids Central's mission is vital to our families in need, and I am committed to ensure our families have the very best services possible. With the number of board member associated with the Coalition, it is truly an honor to have been selected.  I am speechless, and for those of you who know me, that's unusual."
Aitken and Spivey continuously seek to better care for the vulnerable children and families in Citrus, Hernando, Lake, Marion and Sumter Counties. They are two of the most outspoken advocates. In addition to Aitken's responsibilities at Kids Central, he served on the FCC Board of Directors as Treasurer. Spivey continues to serve on Kids Central's Board of Directors, the Marion County Public Policy Institute and the Board of Recovery House. He is currently leading a Jail to Community Transition project in cooperation with Marion County and the Department of Corrections.
Kids Central, Inc. is the nonprofit lead agency selected by the State of Florida to coordinate child protection services in Florida's 5th Judicial Circuit- Citrus, Hernando, Lake, Marion and Sumter Counties. Kids Central focuses on the prevention and diversion of families from the child welfare system, the care of children in foster care and strengthening families in our communities.