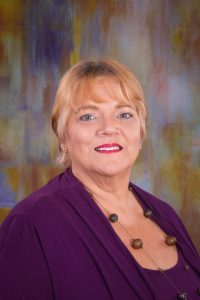 By Rosey Moreno-Jones
"Faith does not make things easy….it makes them possible." Luke 1:37
In the past two months, Florida, Texas and Puerto Rico have experienced devastation, as Hurricanes Harvey, Irma and Maria wreaked havoc.  In recent weeks, we have watched California residents fleeing for their lives as wildfires consumed everything in their path – including livestock, pets and homes, businesses, and places of worship.
These can truly be said to be the worst of times – yet in these worst of times, we have only to look around to see the best of humanity.  Reaching out from the depths of despair, people help those around them who are struggling.
It began with Harvey. We all watched as ordinary citizens did extraordinary work to help those impacted by flood waters, by opening furniture stores so folks could sleep somewhere dry and safe and by taking their boats from their own flooded yards to rescue everyone they could.  Americans rushed to Houston to help from all over the United States, and then all eyes turned to the Caribbean and Florida, as Irma bared down on us.
Here in the Heart of Florida and at Kids Central, we worked countless hours with our foster families and case management agencies to make sure our families in harm's way were evacuated safely.  We monitored where almost 500 children in our foster homes would be during the storm, and we needed to know how to move forward post-storm with children and families spread across the state.
So many of our foster families found themselves without power (almost all of them actually).  The Kids Central offices were without power for several days, but some of our families went days and even weeks without.  And yet these families who were facing their own issues were still willing to take in the children coming into foster care in the wake of the storm. Even a few of our foster families had their homes crushed by trees, and they did what was needed to care for our children.  Our families guided into fostering and adoption by faith and by calling, relied on faith to get them through these worst of times.  They used the best of themselves to get through it, because they know in their heart, "Faith does not make things easy…it makes them possible," as Luke 1:37 tells us.
Faith gives us the strength to survive our own weaknesses, for we believe that God will give us exactly what He knows we will need in the exact moments that we need it.  This faith guided many who reached out to help our foster families foster children, and the states affected by the hurricanes.  Faith gives us the power to comfort others and give their hearts the strength to help them carry on.
This faith also guides our families to take on the task of fostering and adopting our children, Florida's most vulnerable abused, abandoned and neglected children. These precious little souls need comfort and strength to carry on through the trauma of being separated from their families and living with strangers.  But when those strangers help give these children faith, we see the best of people come out and our children have the strength to carry on.
We know we can do all things through Christ who strengthens us… just as we are taught in Philippians 4:13.
Do you have this faith?   Are you able to reach out and find the best in you in the worst of times?  Perhaps you have the room in your home and your heart to care for our foster children and to grow your family through adopting children through Kids Central.
Contact us and let us know if you are interested in this journey.  It is not an easy journey – but Faith can make it possible.
Rosey Moreno-Jones     (352) 484-7247   rosey.morenojones@kidscentralinc.org