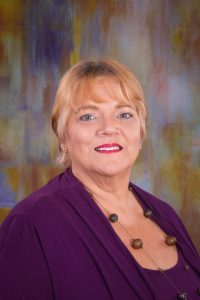 By Rosey Moreno-Jones
See I am doing a new thing; now it springs up – do you not perceive it?  I am making a way in the wilderness and streams in the wasteland. Isaiah 43:19 
 Here we are again – the start of a new year – 2018!   All the resolutions are made, and like most folks, we are probably still in the throes of keeping them – for now! I usually keep mine until about April or so, before I begin to fall off the line.     
But what a great time to think about going out on a limb – to reach for the fruit of the tree, to go beyond ourselves and reach for a child who has little hope.  A child who was abused, neglected, or abandoned.  There are so many of them right here in Central Florida. They need someone who is willing to do a "new thing" and perhaps who will build a trail in their wilderness and become the stream in their wasteland.   
Does calling their lives a wasteland seem a bit overly dramatic to you?  Oh, if only you could see some of our children, those whose hope has gone out of the light.  My children – now grown adults lost some of that spark as teens. Today their zest for life, their joie de vivre. is sparkling in the laugh lines around their eyes.  Why? Because somewhere along the way their hope returned. Today, they reach out and give back so much to others, trying their best to rekindle hope for others.  
Because over 20 years ago they found hope in a home, in a family, around a table, with a horse or two, and a dog or two, and most importantly – with a mom.  Perhaps one of my favorite scriptures from Isaiah depicts this so well, because it tells of the sadness that befalls even our young when they have no hope. It promises to let them fly on wings of eagles, and I have been so blessed to watch this.    
"Even youths grow tires and weary and young men stumble and fall; but those who hope in the Lord will renew their strength.  They will soar on wings like eagles, they will run and not grow weary – they will walk and not be faint."  Isaiah 40:30 – 31 
What joy to watch the eagle's wings sprout and their young hearts and minds to soar.  What a gift for them and for me. Is this something will be in your future as this new year begins? Will you help a child or two? Can they fit around your table, is there room in your home and your heart? Will this be the year you and your family do a "new thing" and become a stream in their wasteland? All it takes is your hope in the Lord, and then you share it with them. Together, you can make a way in the wilderness of neglect and abuse for children who have lost hope. You will help pick them up when they stumble and fall, and together you will soar on eagle's wings.   
Trust me – we at Kids Central will help you on this journey.  If you have questions, thoughts or just want to chat about our mission – please do not hesitate to give me a call. Let my experience guide you and share my story with you… 353-484-7247 – or you can email me at rosey.morenojones@kidscentralinc.org 
I am also on Facebook. Let's see what this new year will bring to you and your family…and to our children.   God bless You!