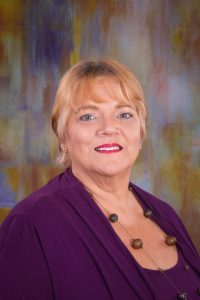 By Rosey Moreno-Jones
And I will give you a new heart and a new spirit I will put within you. And I will remove the heart of stone from your flesh and give you a heart of flesh.   Ezekiel 36:26
Here we are approaching Easter, that time of rebirth that comes each Spring and reminds us of the great gift and the great sacrifice made by our Savior so we might have everlasting life. Easter brings us hope and joy and all the glorious signs of Spring's new growth everywhere. Can you imagine what hope you could possibly bring to a child that has been abused, neglected or abandoned if you welcomed them into a home that spoke of new life and rebirth for them?
As foster and adoptive parents this is a mission we all face daily. Reminding the children placed with us that we will honor God's great promise to us from Jeremiah 29:11 and not harm them but give them hope and a future.
For each new child that comes into our homes, it is a new beginning, a rebirth and a chance for us to help God as he gives them a new heart and a new spirit.
I, like most foster/adoptive parents have seen the children whose hearts are closed to love and trust and have felt weary at trying in vain to open those hearts, until giving it all to the Lord and trusting that he will remove those hearts of stone and give them hearts of flesh. Oh how the miraculous wonder of unconditional love begins to chip away at the stone and melt the ice that surrounds it.
Is this a thing that you and your family can take on for Christ, caring for the most vulnerable of His children?
What a wonderful time of year to begin this journey – Easter! The time of a resurrection and a rebirth. The time of the greatest gift we have been given by God – His Son. What a great time to begin the journey of loving God's children with only thought for them.
If this is a journey you can see yourself taking, please don't hesitate to contact us at Kids Central Inc. We will help you on the path that will truly give you a new heart and a new spirit as you open them to loving the children in the custody of the Florida Dept. of Children and Families. The process is somewhat arduous but often times those things we work the hardest for have the greatest rewards.
We at Kids Central will help you on this journey. If you have questions, thoughts or just want to chat about our mission, please do not hesitate to give me a call. Let my experience guide you and share my story with you. You may contact me at: 353-484-7247 or you can email me at rosey.morenojones@kidscentralinc.org
I am also on Facebook – let's see what this year Easter's promise brings to you and your family and to our children. God bless You!