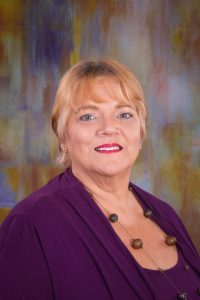 By Rosey Moreno-Jones
"Honor thy Mother and thy Father that it may go well with you and that you may live long in the land."  Ephesians 6: 2 – 3
 Each May and June we put two Sundays aside to honor our Mothers and our Fathers. Well, truth be told we should be doing this all the time – but May and June are the traditional months set aside for honoring the heads and hearts of our families.
This is so poignant for those of us in the child welfare system. For we know that without these special beings – so many of our children in need would be floundering around in a hopeless haze of broken promises and lost dreams. Mothers and Fathers who foster children that are not their own biologically are among the most wonderful of God's Angels on Earth.
Here in Circuit 5 (Citrus, Hernando, Lake, Marion & Sumter Counties) we currently have over 550 children residing in foster homes. Many are awaiting reunification with their biological families – but some of them are seeking permanency, safe homes where they can grow to adulthood with stability and love. For most of these children – the foundation of their beings are the foster parents who are caring for them, supporting them, loving them daily.
And so we choose to honor these Mothers and Fathers. At Kids Central we honor them every day but we also do some special things for our foster families. Most recently we hosted our foster parents at our Annual HALO Awards and Foster Parent Training Night in April. More than 340 guests helped us to honor our families. Quite a few elected officials from across our Circuit also joined us to honor these families. It was an evening of laughter, tears and inspiration and was the culmination of hard work by our KCI team who poured their hearts into recognizing the parents who pour their hearts into raising our children.
So what does the Bible tell us about parents?   Simply that they are to be honored as the Ephesians quote at the top of this blog displays. As a matter of fact, it is the first of the 10 Commandments to carry a promise with the command. Also in Proverbs 31: 15 we are told about Mothers that "she gets up while it is still night to provide food for her family." Furthermore Proverbs 20:7 tells us that "the righteous man walk in his integrity. His children are blessed after him."
So during these months of May and June – let us once again tip our hats to the heads and heart of our families….not just the foster families who so diligently serve us and our children at KCI – but to Mothers and Fathers everywhere. For they truly are the foundations of family.
We at Kids Central will help you on this journey if the life of fostering and/or adopting is calling you. If you have questions, thoughts or just want to chat about our mission – please do not hesitate to give me a call – let my experience guide you as I share my story with you… 353-484-7247 – or you can email me at rosey.morenojones@kidscentralinc.org