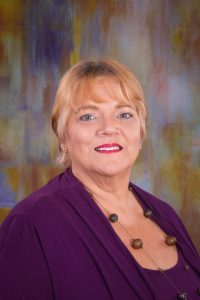 Do not be anxious about anything, but in everything, by prayer and supplication with thanksgiving, let your request be known to God.
Philippians 4:6
As we are in the throes of our "holiday season" we are so blessed at Kids Central this year to have many families signed up to move forward with our Orientations and Fostering/Adopting classes as we head into the New Year. But so many of them talk to us about being scared, anxious and nervous about this journey. This is absolutely normal and as many of our already licensed families can tell…they still go through the same feelings…with every new placement they get into their homes.
Beginning with everyone's favorite fourth Thursday in November we give Thanks for everything we have received from our Lord. Then we head into the month of celebrating the birth of the baby Jesus who was sent to save all. It is a 5 week period filled with love, blessings, praise and celebration – where everyone gets caught up in the spirit of the season and, as so many say so often – "the reason for the season".
Nowhere is this more evident than in the homes of foster and adoptive families as they strive to make the season merry and bright for the children in their care. I am always amazed at the lengths our families go to in order to bring some happiness to their children. It does not matter if they have 3 children in their care or 10, they work hard along with our case managers, and child welfare workers to obtain gifts and all the trimmings so that no child goes without during the season of Thanksgiving and Blessings.
For families who fill their homes and their hearts with caring for children in Florida's child welfare system – the holidays can be a time of stress and overcrowding as typically the number of children removed from the custody of their parents goes up during holiday times… the stress of the season leading more into bouts of substance abuse, domestic violence and mental illness. Our families open their hearts and their homes to these children sometimes taking more in even on Christmas Eve or Christmas Day and doing their best to bless the children with all they have to give.
And often these children bring great challenges with them for they are grieving the loss of their families, they blame themselves, and most of all they are frightened of what the future holds for them. These feelings lead to behavior issues that our families often find themselves hard pressed to deal with. But what our foster families know so well is that often – they are the ones blessed by these precious gifts called children. They have all seen so many times how that child that they set out to bless ends up bringing more blessings with them.
Oh sometimes those blessings are hard to spot on the surface but with just a bit of peeling back the layers of hurt, pain and distrust – the true little gem begins to shine through. How many of us have had our entire lives changed simply by saying YES to a placement call? A call that 25 years later still resonates as one of the defining moments in MY life as I glance at a 40 year old man across the Thanksgiving table. And I look at his lovely wife and his beaming daughters; or read with joy the letters and cards from grandchildren across the country and the daughter who will always be 12 years old to me though today she is 41… and I count my blessings and praise my God!
For what I and so many other foster and adoptive parents have learned is simply this: "For everything created by God is good – and nothing is to be rejected if it is received with gratitude…"   1 Timothy 4: 4 – 5. When we say no to this call – we say NO to many things we may never be aware of. The opportunity to change a life and to see ours change as well – according to God's plan. For rarely are our plans His plans – but if we listen – we will find that His plans are all that matter!
So in this season of holiday thanksgiving and blessings – if you are a foster family – please remember that God knows the plans He has for you. Plans to prosper you and not to harm you.   And if you are thinking about fostering or adopting – remember He has these plans for you as well. Just remember to do everything with prayer, supplication and thanksgiving. Remember to give thanks to Him and Bless His name!
Happy Thanksgiving, Happy Hanukkah and Merry Christmas to all!
If I can help you on this journey or come and speak at your church, civic group or business organization – please do not hesitate to call me. I am always here for you.   Just reach out to me… 352-484-7247.